How do mom blogs make money?
If you are here because you want to learn more about mom blogs that make money online and how they actually do it, then you are in the right place. 
Mom bloggers are awesome.
Not only are they doing their mom duties but they're also running a successful blogging business and growing their income passively as well.
Sounds like a total dream, right?
And if you're wanting to follow along to see their success and maybe even learn a thing or two along the way, you'll want to follow these 15 mom blogs that make money today.
While they all might have the fact that they're a mom blog in common, the way that they run their blogs are very much their own ideas and wants.
There are plenty of ways for mom blogs to make money. 
From creating your own products to working with brands, mom blogs these days are making anywhere from $1000 a month to over $50, 000 per month.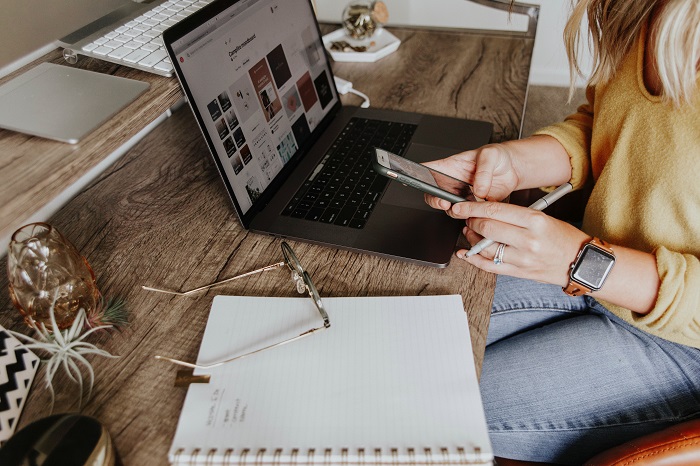 Do mom bloggers make money?
Before diving into the list of mom blogs to follow, it's important to understand that mom bloggers do make money.
As I mentioned, you will find mom blogs making as little as $1000 per month to well over the $50K mark. 
It is also just as important to know that this doesn't happen overnight and these successful mom blogs have taken YEARS to get to where they are.
This doesn't mean it's not possible for you to accomplish, but it does mean that this does take time to do.
Here are few different ways you can make money with a mom blog:
Affiliate Marketing is huge

Sponsored partnerships with brands

Ad networks such as Mediavine 
And lately, I have been focusing on Email Marketing which is huge. 
If you want to get more details about making money with a mom blog, sign up for this Blog Hack -3 day mini-course. 
It's totally free!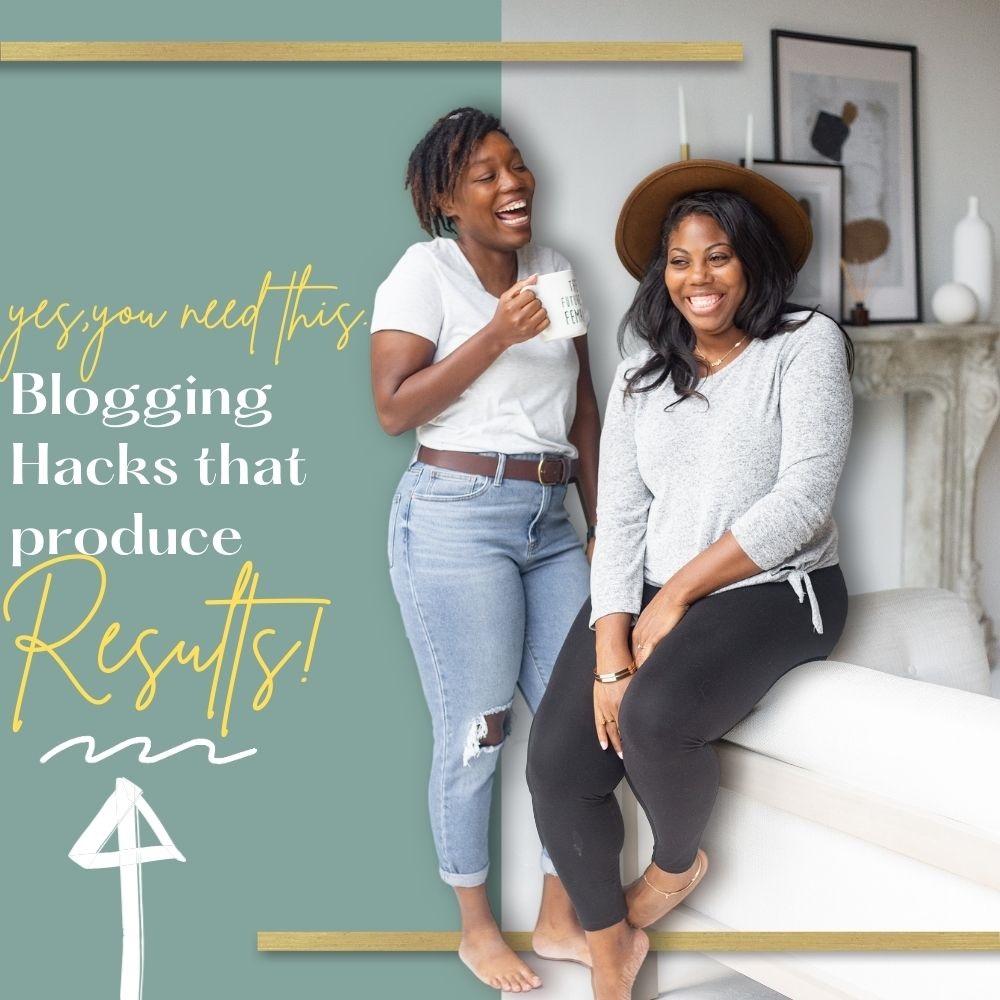 Are mom blogs still profitable in 2021?
Absolutely.
100%.
I get this question all the time: 
Do mommy bloggers make money? And I will never get tired of saying that yes they do. 
There's always that buzz that goes around that blogs are losing steam but it's never really the case.
We live in a world where people crave information and if you can give them that information and drive people to your blog, you're going to earn money and be successful.
We are going to share:
A few mom lifestyle blogs that make great money

Stay at home mom blogs you can follow for inspiration

Successful mom blogs and how they actually make money
If you do not already have a blog, you should really consider starting one today for as low as $3.95 per month at Siteground.
Be sure to check out our sister blog Ladies Make Money Online. It's packed with amazing information on starting a blog and how to properly monetize it. 
Here is a look back at my very first blog income report!
You can also read my post where I detail exactly 10 great ways I make over $5000 from home every month!
Feel free to join this FREE 7-day e-mail course here where I share my personal experience and teach beginners how to start a profitable blog all from scratch.

15 Mom Blogs That Make Money
While there are many successful mom blogs out there, these are 15 that you need to pay attention to and follow.
Not only are they a great inspiration, but some go as far as detailing how they make money with their mom blogs.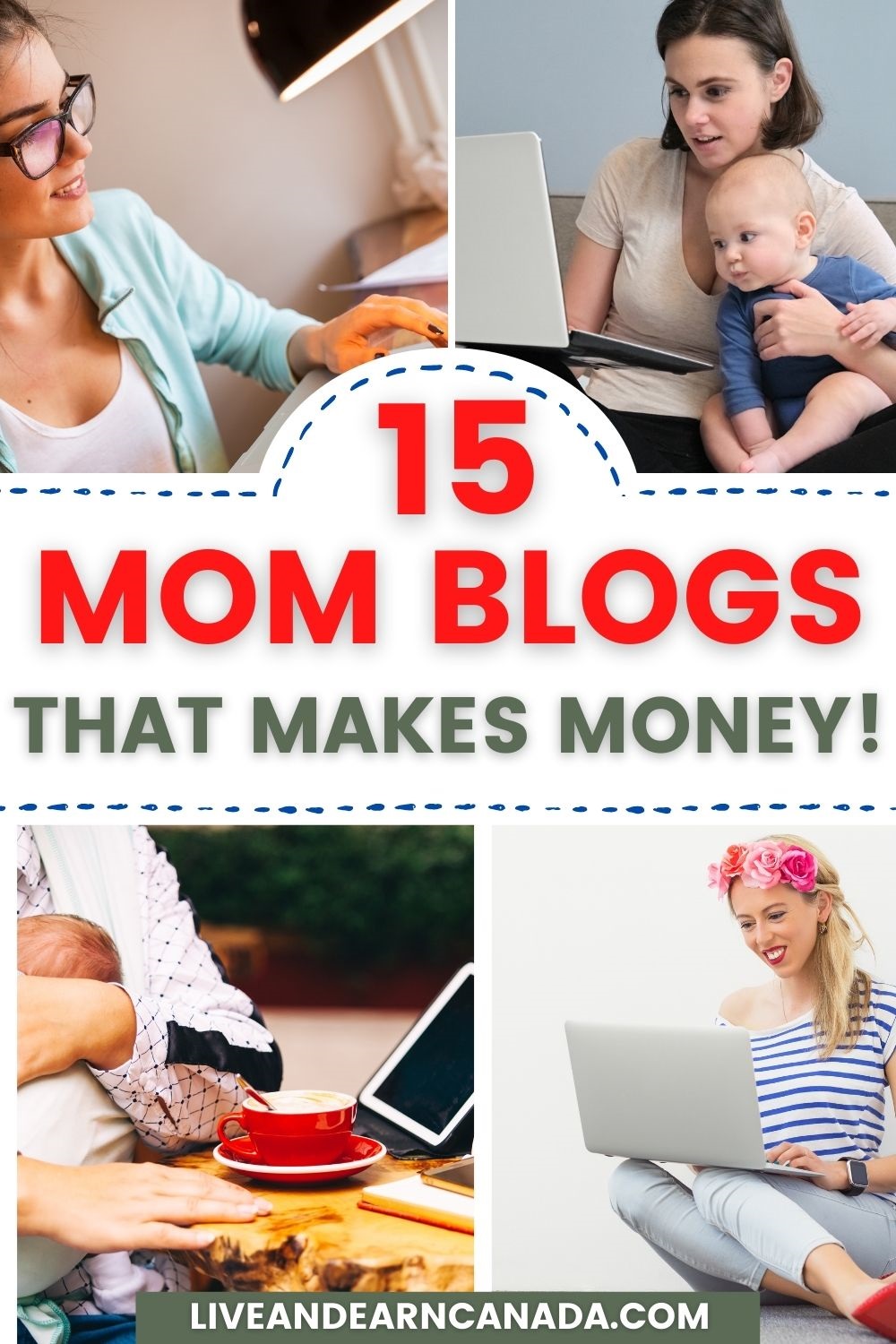 1. Mommy on Purpose
This blog has a little bit of everything for mom and kids and is a true delight to read. Carly started this blog a few years back and has taken the blogging world by storm.
She shares real truths with a real voice and puts it all out on the table.
She is a full-time stay-at-home mom and a full-time blogger. 
Lucky for her, her blog has allowed her to earn an income from home. 
Although she no longer publishes full income reports outlining how she makes the majority of her income with her blog, you can read some of her past reports right here. 
Check out Mommy on Purpose here. 
2. Fun With Mama
This mom blog has it all.
Information and activities for kids, crafts and ideas for creativity, mom tips, and sneak peek sales as well.
Nadia has done an awesome job of creating a one-stop-shop for moms to get information, educational tips and materials, and more.
She's not only an awesome mom blogger but she's also a teacher. 
You will find different blog posts that relate to motherhood and family life.
Nadia enjoys connecting with other moms and teachers.
She hopes to inspire mothers to have as much fun as they can with their children while they are still young. 
She makes money on her "mom blog" by selling her own products and affiliate marketing. 
3. Mommy Enlightened
From pregnancy through all the various ages of children, there is great information to read on this mom blog.
Audrey does an amazing job at writing information that is easy to understand and not overwhelming.
She has created an epic space where moms can come and get researched-based information and support throughout stages of pregnancy, babyhood, toddlerhood, and motherhood.
This blog has a nice flow and covers a lot of important parenting topics as well.
They make money selling their courses online as well as use Affiliate marketing. 
Check out Mommy Enlightened here.
4. Mom Makes Cents
Ready to tackle the cost of a family and figuring out your finances all at once?
If so, this is the mom blog for you.
McKinzie started Moms Make Cents back in 2016 to empower women to take control of their financial situation by making more, saving more, and understanding their finances.
From financial tips to savvy savings, every post here is all about stretching your dollar to make it go further for you and your family.
You will find tons of resources on how to grow your income, increase your savings, and tackle your financial plan.
Check out Mom Makes Cents here.
5. Scary Mommy
This blog has it all and for a lot of their posts, you'll have to have some tough skin and skip over a few curse words as well.
But rest assured that there is probably a post or two that will hit home with you and make you want to follow along and come back for more.
This type of mom blog proves that money can be made with all different types of writing and posts.
6. Filter Free Parents
This might be considered a parenting blog but that means a mom is part of it as well.
This mom blog has contributors that add great posts and filters in a lot of other good reading material as well.
This one here is a huge blog as it has several contributors. 
Speaking of contributors, we are always looking for some. 
Check out the contributor page. 
Check out Filter Free Parents here.
7. Mama Instincts
Not only does this name of this blog rock, but it's a great blog that dives into the more natural side of beauty and parenting as well.
Follow along on her journey – you won't be disappointed!
Check out Mama Instincts here. 
8. Wondermom Wannabe
I love that this blog has a little bit of it all. From family games to tough teen topics, you'll get great tips and advice searching around the site.
(There are even some awesome recipes, too!)
Check out Wondermom Wannabe here. 
9. Because Mom Says
Balancing motherhood isn't always easy but somehow it seems a bit easier after reading this mom blog.
Because Mom Says is a successful blog perfect for women everywhere to find useful tips on parenting, working from home,  staying productive with kids, and so much more!
You'll find motherhood tips, fun recipes, and just some awesome reading and parenting topics to think about and digest.
She has also taken the time to share her passion and knowledge for earning an income from home (in a TON of different ways) with moms all over the world. 
Check out Because Mom Says here.
10. Cat and Nat
Another great mom blog that is actually the work of two mom bloggers, together.
They are funny, quite crass at times, and taking the blogging world by storm (and filling us full of mom advice along the way)!
They are a bit different in the fact that they're more Vloggers than bloggers but their success has earned them a spot on this list.
Cat & Nat, the creative bloggers behind the blog know just how lonely and isolating motherhood can be.
So, they set out on a mission to bring women and moms together by hosting dinner parties and events – with wine and without babies.
To learn more about what they are up to, you have to visit their blog. 
11. What Mommy Does
Here is another of my favourite blogger. 
Lena is my go-to person when I want to learn more about making money online with a blog. 
I have bought several products from her and I enjoy her teaching style. 
She is a stay-at-home-mom of 3 and manages her "mom" blog. 
She mostly writes helpful posts for stay-at-home-moms with a focus on home management (think: family finances, meal planning, and cleaning!) 
She enjoys working with brands that help moms' lives easier, in the Mid-Atlantic region and beyond!
Lena makes $7,000+ with the bulk of her income coming from Ads and Affiliates.
She very recently implemented products to her income strategy. 
You can find her blog income report right here.
12. Journey to SAHM
Samantha is the creative director behind Journey to SAHM. 
She started her mom blog to share my experiences as a mom.
Her awesome goal for her blog is to be able to stay home with her kids and do everything it takes to be a good mom. 
Her mom blog covers all aspects of parenting from pregnancy and her bump updates up to preschool age.
She also shares her love of food, specifically with air frying. 
This mom blog makes the majority of her income from Ads, Affiliate marketing and sponsored posts. 
Check out her blog income report right here. 
13. The Realistic Mama
I love the Realistic Mama and Alida, the blogger behind this successful mom blog. 
If you want to learn more about how this mommy blogger made over $24, 000 in one month working part-time from home, then you need to check out her blog. 
The majority of her blog income is from Affiliate Marketing.
I have already mentioned this, mom lifestyle blogs make money in several ways such as ads, affiliate income, sponsored posts, virtual assistant work, freelance writing, products, courses—just to name a few.
To make a majority of your income from Affiliate marketing is awesome. 
14. This Simple Balance
This busy mom of 5 is doing great things with her very successful mom blog This Simple Balance.
If you want to learn more about homeschooling, then you need to check her out. 
Relaxed homeschooling with a heavy dose of minimalist homeschooling is her homeschooling style.
She enjoys helping other moms simplify their lives and their homeschools.
Her blog makes just over $1,500 a month which is amazing.
Here is what to expect from This Simple Balance:
Homeschooling tips

Decluttering,

And parenting Tips
15. Swaddles and Bottles 
This has got to be one of my favourite mom blogs. 
When I was pregnant with my daughter, I think I binged her YourTube videos and read almost all her mom posts. 
This successful mom blog makes over $10, 000 a month working as a mom lifestyle blogger. 
This mom sells amazing courses for moms to be, other products and makes money with Affiliate income. 
Shortly after having her first child, Caroline, the creative director behind this mom blog realized that motherhood did not come with a manual! 
She was constantly searching for answers as to how to help my baby sleep, breastfeeding tips, baby gear buys and so much more.
That's how Swaddles n' Bottles came to be!
This blog is awesome and has become so huge. 
Be sure to follow her to learn about her content and how she makes money with her mom's blog.
And there you have it, a list of amazing mom blogs that make money!
These are just a few of the mom blogs that make money. There are many others that might have a higher payout and a high percentage of success so be sure to follow them too. 
And who knows…if you decide to become a mom blogger yourself,  you just might find yourself earning money right there with them!
If you have a mom blog that you are trying to monetize, be sure to grab my Blog Income Strategies Simplified eBook today. 
It is a detailed list of over 65 ways I monetize my blog every single month. 

Why Start A Mom Blog?
You can definitely start a mom blog in 2021 and become successful if you put in the work. 
Blogging will give you the opportunity to set your own hours and do things at your own time and pace. 
Working hard will get you results faster. 
Basically, blogging has:
Allowed me to stay at home with my daughter and husband

Allowed me to set my own hours although I work hard every day

Allowed me to share my own journey with other moms
My Blog Income Strategies Simplified eBook outlines all the steps I took to grow my blogs from zero to $5000 per month working from home (yes, I do have 5 blogs!). 
You can make money even when you sleep which is genius in my opinion. 
Are Mom blogs Profitable?
Absolutely, I have shared a list of 15 amazing mom blogs that make money every single year. 
I can for a fact say that mom blogs are profitable. 
Mommy blogging is evolving into a lucrative industry, with bloggers making money from "sponsored posts" and ad deals.
The Realistic Mama blog brings in over $20,000 per month according to her income reports which I already shared early on. 
This just goes to show that, yes, mom blogs are in fact extremely profitable. 
Which of these successful mom blogs that make money will you follow today?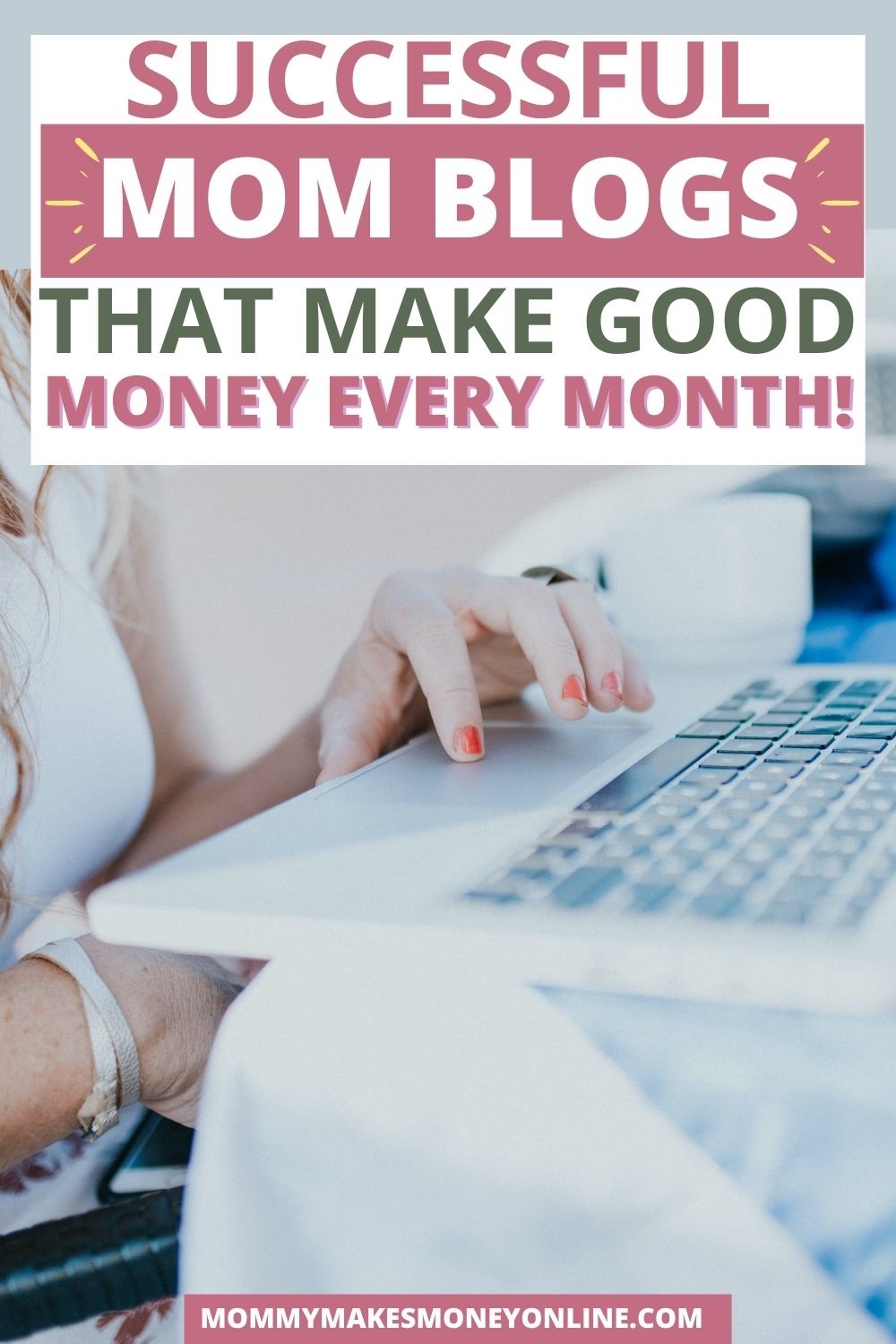 More Mom Blogging Posts:
15 Amazing & Successful Mom Blogs That Make Money Effortlessly