Side jobs for working moms
We all want the best for our family, that's why I came up with a great solid list of extra income ideas for working moms that can be done after work. 
Making extra money is definitely the best way to ensure that you have a great lifestyle for yourself and your family. 
I would personally do everything I can for my daughter. 
But as you know, things cost money. 
Last week we went swimming and had to pay $10.00. 
Then she wanted to go again. All of a sudden, I was spending over $60 a month on swimming. 
It may not seem like a lot, but this adds up quickly. 
Whether you are looking to pay off extra debt, save extra money or even make extra money to improve your lifestyle, these income ideas for working moms will absolutely help. 
I know that they have helped me a lot. 
With that in mind, I wanted to share this with you today:
Tips on finding side jobs for working moms

Great ideas for stay at home moms to make money

What good side job to make extra money are
If you are in the same situation as I am, and all you want to do is to provide for your family, then you will love this list. 
When you have kids it can often seem as though there isn't enough money to go around even if you have a full or part-time job.
Everything costs money and as your children get older the things that they need cost even more.
Even if you have enough money to make ends meet, you may find that a little extra income can help you to save for a vacation or an emergency fund. 
Having a way to make extra income so you can buy clothes for your kids or take them to participate in an activity is always a blessing.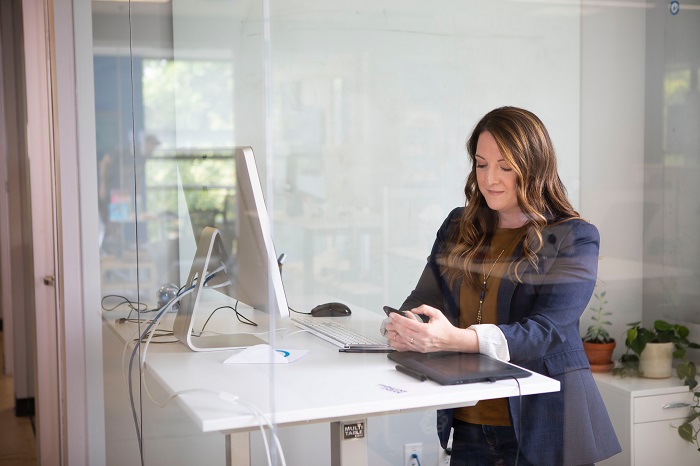 Here are the positives of finding ways to make extra income ideas for working moms:
You won't have to struggle to make ends meet each month so you can pay for bills or extra expenses 

You can diversify your income easily. You want to diversify your income because one source of income may not last forever, and you may be able to lessen your risk by having multiple income streams.

You can do what you love while still making money. This will help you to always have money for those unexpected expenses

You can retire and feel a little more comfortable knowing that you're still bringing money in. Retiring early is fantastic.

If as a mom you are earning an extra income on the side, it can help you devote more time to your family since you may be able to work less.

You can travel extensively and enjoy wherever you are exploring. The extra income can support you while you travel.
As you can see, there are plenty of reasons why you may want to look into these income ideas for working moms.
I hope you find our list amazing and that you get to make extra income on the side. 
We share exactly how stay-at-home moms can make money working from home using simple side jobs.
So what are the best side hustle ideas for working moms?
Before we get started on the best income ideas for working moms, we did want you to follow us on our sister Facebook for more awesome ideas on saving or making more money. You can also follow us on our sister Instagram account as we share one for more tips. 
We also wanted to take the opportunity to let you know that we use Affiliate links on some of our blog posts. This means that we could make a commission if you click on an affiliate link and purchase something.
Don't forget to sign up here to grab all free mommy goodies! 
1. Make Extra Income Writing 
Did you know that you can make an extra $1000 a month or more writing articles from home? 
If you have decent writing skills (you absolutely do not need to be a pro), a laptop and an internet connection, you have everything you need to start a freelance writing side hustle on the side. 
Having just one or two clients is enough to make that extra $1000 a month that you need. 
Because freelancing writing is one of the easiest side hustles for moms to start and scale if they really want to learn to make extra money working from home.
If you don't have any previous professional writing experience, I suggest a few things. 
The first step is to start a blog to get some experience. 
You can start one today for as low as $3.95 per month with Siteground.
To learn more about how to make extra money writing from home take this completely affordable course. 
You will learn how to make your first $1k effortlessly working from home on the side. 
In just less than 6 months, this awesome mom of two was able to fully replace her salary while still being able to take care of kids during the day.
She went from making barely enough to pay for a cup of coffee to making thousands of dollars. 
Learn how to make your first $1k writing today. 
2. Make Money Proofreading Work 
The best income ideas for working moms are those that require little to no effort. 
And proofreading gives you this flexibility. 
If you enjoy correcting articles or things you see online, then you are probably going to love making money as a proofreader. 
As a blogger, I have personally used proofreading services to help with editing my work.
And I know there is a need for it.
Be sure to join a few mom Facebook groups and see if you can land jobs. 
If you want a better chance of landing proofreading work, I suggest you sign up for this free webinar. 
A good friend of mine Caitlin Pyle does a great explaining everything you need to know about becoming a successful online proofreader
Caitlin was able to make over $43, 000 in her first year as a proofreader while working on it part-time!
I hope you read that right, part-time!
Proofreading is one of the best side hustles for working moms. 
Sign up to learn more about how to make extra income as a working mom with Proofreading!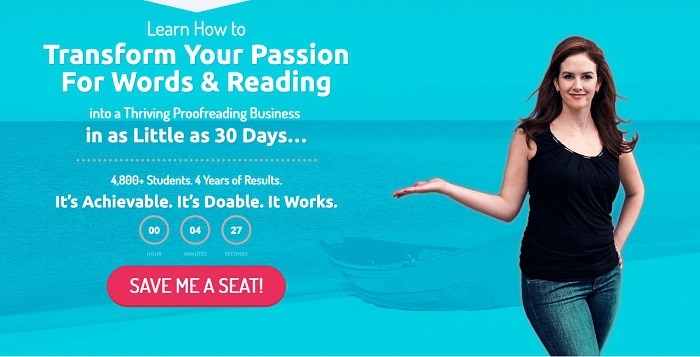 3. Get A Side Job As A VA
So what exactly is a virtual assistant and how can you earn extra income as a working mom?
Virtual assistants help business owners like myself run their businesses effortlessly.
Here is everything you need to know about breaking into the VA business. 
If you are seriously interested in becoming a VA, you can go about it in two ways.
There are plenty of amazing income ideas for working moms, and becoming a VA is my favourite way and one business I frequently recommend. 
The first way is to build a successful VA side hustle from the ground up.
I like this option better but it also means you are responsible for finding your own clients, setting up your rates, coming up with what services to offer.
As a busy mom, having control of these things is usually better for me.  
To fast-track your way into making extra income as a working mom quickly, I recommend signing up for the Jumpstart Your VA business mini-course. 
The course teaches you literally everything you need to know about making money online as a virtual assistant even if you are a busy working mom.
With so many amazing VA courses out there, my personal recommendation is the Fully Booked VA by Gina Horkey.
She's an amazing person and mom that has built a mini-empire that makes well over $10,000 a month teaching people how to grow thriving VA businesses.
Fully Booked VA gives you a complete framework for:
Identifying your ideal VA clients

Deciding which services to offer as a virtual assistant

Branding and marketing your VA side hustle or business

Setting your rates to grow your mom business

Growing your income as a virtual assistant
Everything you need for becoming a successful VA mom:
These are the best income ideas for working moms that truly want to make that extra cash for their family. 
4. Flipping Items For Extra Income
Moms in general do a lot for their families (not discrediting dads).
From going to work, shopping for the house, looking after the kids, providing for the family and the list goes on.
So what can moms do to make money?
If you are in need of quick cash to make ends meet, then flipping items for extra cash is a great option for those looking for great income ideas for working moms. 
A flipper is someone who buys something at a lower price point from one market and sells it at a higher price point to another market that is looking for it. 
Melissa Stephenson of Flea Market Flipper is a true professional flipper. 
Her family's yearly income through buying and selling by flipping items for 2015 was $42,875! And they did all of this in just about 10-20 hours per week.
Just about anyone can do it, and there's plenty of opportunities.
You don't need a lot of experience or skill, you'll get better and more profitable as you become familiar with the going rates and the best products to flip for a profit.
To succeed as a flipper, you need to know which items you'll have a good chance of reselling for a profit.
A few examples that come to mind:
Furniture

Antiques

Collectibles

Kids toys and clothes

Appliances

And the list goes on
Ready to make an extra income from flipping but don't know where to start?
Then you better download this epic PDF list of 47 household items to sell to help you make $100 THIS week!
The best way to increase your income is to focus on flipping higher-priced items.
If you want to make thousands of dollars per month, it's pretty challenging to accomplish that if you're only making a few dollars per item. 
You could be making extra money in just 14 days flipping items, just watch this epic free webinar to get the process. 
You can also try out the $1 Flip Club Challenge.
Learn how to make your first $100 from reselling old items this week!
And do it in less than 15 minutes a day with the $1 Flip Club Challenge!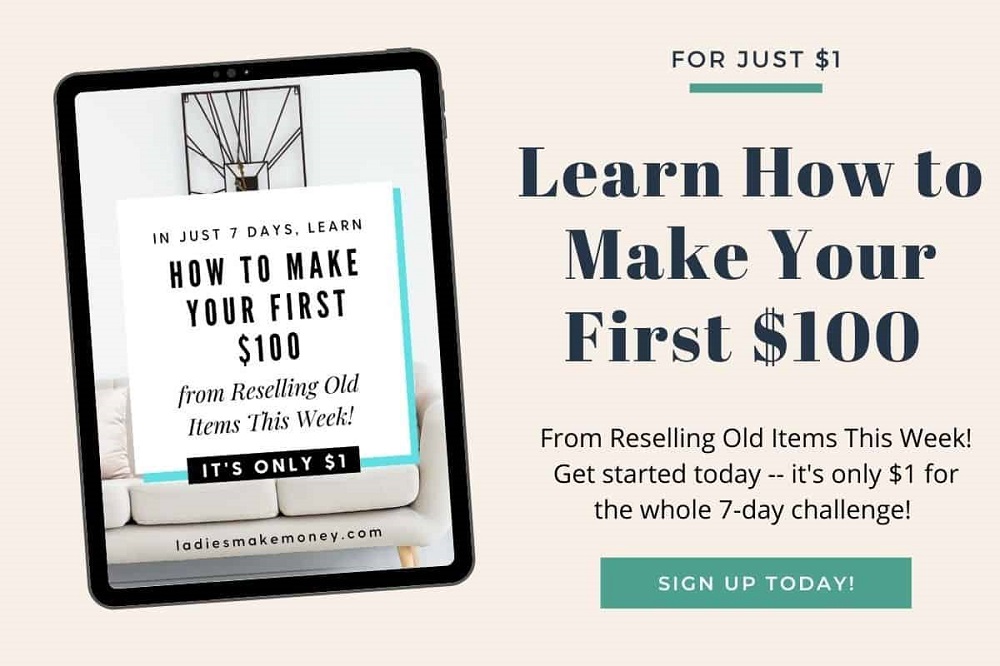 5. Sell Your Junk 
Speaking of flipping items for a profit, did you know that you could sell your junk for profit as well?
You know the saying "one woman's trash is another woman's treasure" well you might have a closet full of treasure.
Thanks to the creation of platforms like Poshmark, Mercari, and ThredUp you can sell your name-brand clothes, purses, shoes, and luggage online for a quick profit.
You can also sell other items that you find around the house that you don't need.
Have a garage sale or try selling them on Facebook Marketplace for your area.
You might be surprised at how much extra income that you can make by selling items you no longer need or want. 
6. Make Extra Cash As A Mom Blogger
There are so many different ways moms can make extra cash, but I truly enjoy the blogging way. 
Some people don't even realize that mom bloggers make money but they do!
Here is a post I wrote about how 15 different successful mom blogs make money working from home. 
At the end of the day, it is a job and it is a job worth doing for extra side income. 
In the post, you will find mom blogs making as little as $1000 per month to those making well over the $50K mark.
It all depends on how much effort you put into working on it. 
It is also important to know that this doesn't happen overnight and these successful mom blogs have taken YEARS to get to where they are.
You also do not need to be an award-winning writer to become a mom blogger.
Here are few different ways you can make money with a mom blog:
Affiliate Marketing is huge

Sponsored partnerships with brands

Ad networks such as Mediavine 
And lately, I have been focusing on Email Marketing which is huge.
If you want to get more details about making money with a mom blog, sign up for this Blog Hack -3 day mini-course. 
It's totally free! 
And if you do not already have a blog, you should really consider starting one today for as low as $3.95 per month at Siteground.
Feel free to join this FREE 7-day e-mail course here where I share my personal experience and teach beginners how to start a profitable blog all from scratch.

7. Make Extra Income As A Transcriber
I have already shared a few great things mom can do to make money, but I think you should also consider looking into becoming a transcriber. 
A transcriber takes audio and video files and converts these recordings into text.
If you can type fast, a transcriptionist job may be for you.
This is a really great job opportunity that you can look more into extra income ideas as a mom. 
Becoming a transcriptionist sounds a little bit more involved than most of the jobs for moms in this post.
But there are steps you can take to become a transcriptionist from home.
If you want to know more about what it entails to become a transcriber, then you need to sign for her FREE webinar right here.
The FREE webinar goes into a lot of details such as:
What a transcriptionist is

How you can get started as a transcriptionist

What kind of money you can expect to make

The type of training you need, and more
You can also read my favourite blog post about working from home as a transcriptionist – and solid tips for making it work.
8. Make And Sell Printables On The Side
Creating and selling printables on the side is one of my personal favourite ways to earn extra income ideas for working moms!
Don't worry if creativity and graphic design are not your domain!
Mommy bloggers all over the world are creating gorgeous printables and are making a killing selling them on Etsy.
Printables, PDFs or small digital products sell like hotcakes these days and they are a fantastic way to earn extra money on the side for moms.
You can either sell them directly on your blog if you have one or through a money-making funnel or in your Esty shop.
You can learn about all the profitable ways to make huge profits selling printables online from the Printables by Number course, taken by thousands of mom bloggers (but you don't have to be a blogger to benefit from printables).
You may be wondering what types of printables people can create to sell for profit, here are a few ideas to consider:
Homeschool Worksheets

Workout Trackers

Budget Printables

Personal Finance Worksheets

Planners and Calendars
All of these can be created in an afternoon or a weekend. 
It's easy to use programs such as PicMonkey or Canva to create gorgeous printables.
If you do choose to create printables to earn extra income on the side, do share it with us. 
9. Turn Your Hobby Into Cash
Do you have a hobby like jewelry making, baking, sewing, or crafting?
If so, you can turn those hobbies into some extra income on your own schedule.
It's so funny, that I was just taking a friend of mine that is on mat leave, and she is slowing baking cakes and selling them to earn extra cash.
She just sold her 7 wedding cakes.
As you can see, she literally turned a hobby of hers into a money-making opportunity. 
Sell your crafts or jewelry online in an Etsy store or at craft shows on the weekends.
Make baked goods and sell them to your friends and family.
Use something that you are already good at and enjoy to help make some extra income on the side.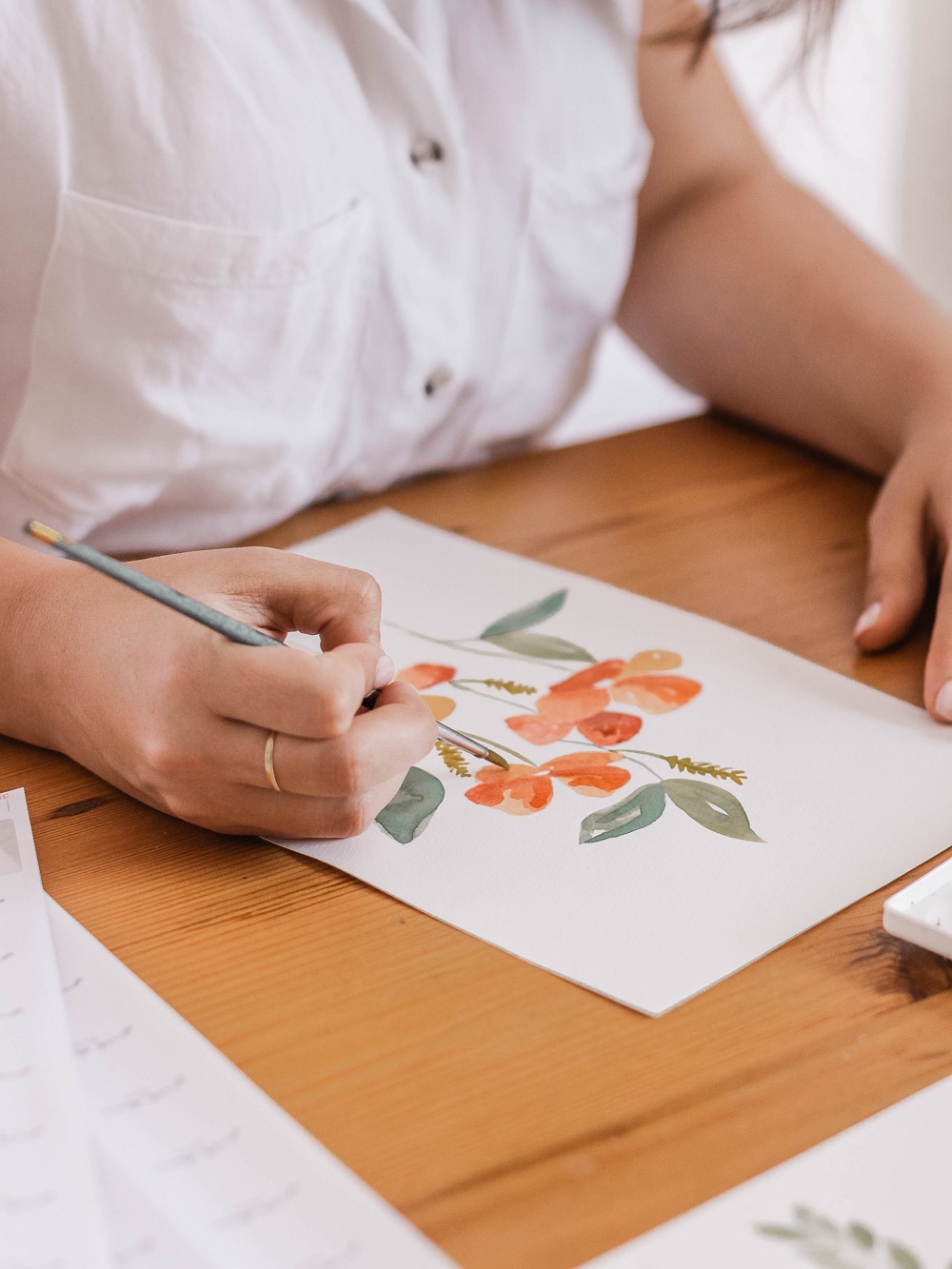 10. Sell Photos for Extra Income
Do you enjoy taking photos in your spare time?
Take photos in your spare time and sell them for extra income.
You can take pictures of just about anything and sell them on a stock photography site to earn cash.
You will need to be able to take high-quality photos and edit them, but you can sell the same image on multiple stock photography websites.
The money you make on your pictures will depend on the demand, but you can take them and edit them in your spare time and be earning passive income even while you are working your day job. 
11. Web Design
Do you have a knack for designing beautiful and functional websites?
If you do, then you have the tools that you need to earn some extra income as a working mom.
The best way to earn extra income is to build websites for people and for businesses if you have the skills and qualifications to do so. 
You can advertise your web design skills on platforms like Freelancer, Upwork, or Fiverr and find clients who need them.
There are lots of people who need a great website who don't have the time or the skill to build it themselves. 
I know many freelance entrepreneurs that are charging more than $2000 for building websites. 
Even if you don't know how to program, it is easy to learn by watching free tutorials on Youtube.
I believe you could easily make $2,000 – $3,000 on the side building websites.
12. Affiliate Marketing For Working Moms
Another great way to earn a side income as a busy working mom is to start affiliate marketing.
You don't have to have a website or even any start-up money to begin affiliate marketing.
If you set it up just right affiliate marketing can be a completely passive form of income for you.
Affiliate marketing means that you earn money by promoting someone else's product or service.
There is lots of information online about how you can start affiliate marketing in your free time. 
If you could earn an extra $50, $100, $400, $1000 per week doing affiliate marketing on Pinterest no blog, would you attempt it? 
I know I absolutely would do it. 
My favourite on Affiliate marketing is this one.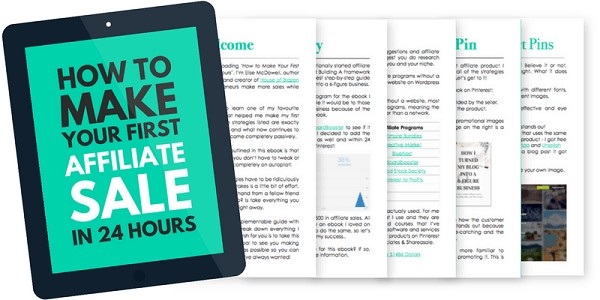 Whether you're brand new to affiliate marketing or starting to learn about Pinterest, this course will help you to speed up your sales, and help you make extra income within hours!
Literally.
13. Deliver Food With Instacart For Extra Income
For all moms looking for ways to make extra income from home should consider working with Instacart at least twice a week. 
I know as a mom you do groceries at least weekly. 
Why not shop for other people as well while you are there. 
You can absolutely do just that with Instacart!
If you are serious about finding extra income ideas for working moms as you truly want the extra cash, you will want to work with a delivery company like Instacart.
It works very similarly to UberEats, this is a company that pays you to help pick up customer orders from the grocery store and delivery them to their door.
I have personally used them and I love the service in terms of receiving groceries.
You can do this on the side over the weekend or in the evening during the week.
They are flexible and can work with your mom working schedule.
You just need to have a car in order to be able to do this.
Learn more about working with Instacart, here.
14. Make Extra Income sharing your opinion
Yes, moms, you can make extra income just for sharing your opinion. 
There are brands and businesses out there that care about your opinion as a mom and a consumer. 
They truly want to know what you have to say and they are willing to pay you for this opinion!
One of my favourite apps for sharing my opinion as a mom is on MyPoints! 
I have always encouraged other working moms looking for income ideas to try them out. 
With MyPoints, you can earn $5 when you take 5 surveys today. 
Redeem your points for gift cards from your favourite brands or cash via PayPal.
Other places that pay you for their opinion: 
15. Join Postmates For Extra Income
Have you ever heard of Postmates?
Postmates is a courier service that connects people who want groceries, goods, and food delivered to their homes at any time of day.
All you have to do is simply download the free Postmates Fleet app for iOS or Android and go online whenever you want to make money quickly. 
People are definitely willing to pay a few extra cash to get things delivered to them as this is a true convenience.
And this is where Postmates comes in.
Postmates is a delivery service that was founded in 2011 and prides itself on delivering "anything, anytime, anywhere."
And you can find Postmates in over 2,940 cities across the U.S., and order from over 350,000 restaurants.
Be sure to sign up now to start receiving gigs that are perfect for working moms.
Which of these creative extra income ideas for working moms will you try out today?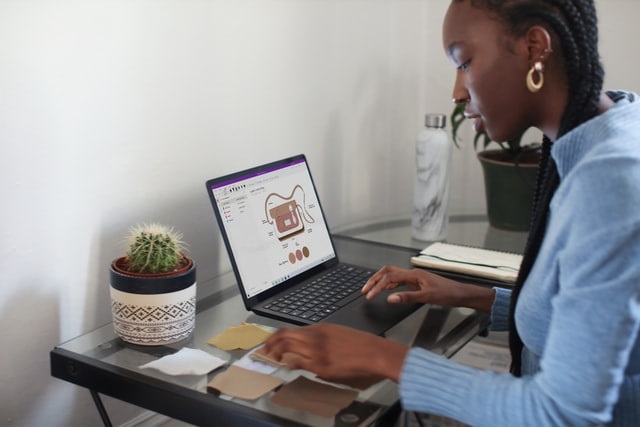 Why should moms have more than one source of income?
Do you ever feel too reliant on one source of income?
For me, I am always afraid that one day I will lose my job or that something might happen to my main source of income.
And having a solid backup has always been my priority. 
The beauty of starting one of these income ideas for working moms is that it will allow you to diversify your income easily.
This means you won't have to worry as much about one of your income streams having a bad month or completely disappearing – you'll be earning income in other ways and be prepared should anything happen.
By diversifying your income with multiple income streams, you will have a backup plan, you may be able to retire easier and earlier, and even provide other things for your family.
Now that you have an epic list of different ways that you can make some extra income as a working mom will you give it a try?
You can use one or several of these methods to help bring in some extra income for your family as a working mom.
Do you have any other methods of bringing in extra income for working moms that you use? 
Tell us in the comments, we would love to hear from you. 
And if we missed other interesting side hustle income ideas for moms or women, please share with us below. 
For more income ideas for working moms, read this:
15 Creative Extra Income Ideas For Working Moms To Try